Category Archives: Social Media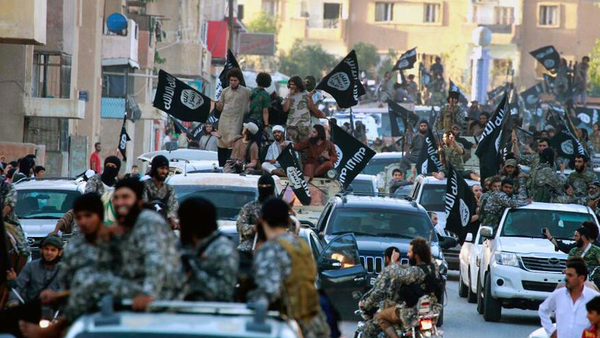 Al Arabiya News
Islamic State of Iraq and Syria (ISIS) supporters are sending up to 100,000 messages a day on social networking site Twitter to plan attacks, the European Union's law enforcement agency chief has warned.
Europol director Rob Wainwright warned that ISIS – which most recently claimed responsibility for the deadly attacks on a Tunisia museum – is believed to have up to 50,000 different Twitter accounts tweeting up to 100,000 messages a day, the former intelligence officer told a BBC radio station.
"As the communications of terrorist networks and criminal groups have moved increasingly [online], it's opened up a whole new wave of problems for us," said Wainwright, in an interview broadcast on Sunday.
"There is a significant capability gap that has to change if we're serious about ensuring the internet isn't abused and effectively enhancing the terrorist threat."
Current web data laws are "deficient," and need to be re-examined to make sure security agencies can monitor all parts of the internet, he said, including the so-called "dark net" that enables users to use the internet anonymously on encrypted sites.
Europol – which supports police forces across Europe – is currently setting up a referral unit to earmark and shut down sites being used by organizations deemed to support terrorism.
However, the Hague-based Europol has no executive powers.
ISIS, who have taken over large swathes of Iraq and Syria and spawned splinter groups across the Arab world, is widely known to use social media networks to spread propaganda and draw in foreign recruits.
I started iranaware.com as a hobby in 2005 & over the years it has grown into literaly a full time job all on its own. My hopes & desires for the funds are to cover the start up costs to take iranaware.com to the next level and Ill handle the rest. I want to add storage, high def video, & a much more modern site all together, where Ill be able to provide more quality content. Also the faith & support of you people in helping out with the site will give me a mental boost that Im doing what is right  not just for myself but for the whole free world. ( I get a lot of death threats for doing it as well.) But, I am not scared of them so BY achieving this goal, it will  entail me to keep the site running 100% free of cost & free of ads as well. I average about 3-5 hours a day doing research & keeping up on it all so every little bit helps trust me. I spend my days caring for my 93 yo grandma with dementia so when I say it all helps, I truly mean it


I will be upgrading all the content, posting the entire Islamic State video collection as well as releases from Boko Haram, al-Qaeda, Hezbollah, al-Nursra & more. I also will have a helper to ensure that quality & the truth about radical Islam is available 24/7 for those that are not too scared to hear it. As the only country on this great Earth with little things like freedom of speech, our rights are being more &  more eroded each day, & we must  band together and protect each other. Also, other major items to continue to be covered daily is the slow extermination of Middle Eastern Christianity, & the continual threats against Israel that must be documented, no matter how much the US Government & the United Nations tries to cover it up. As of now iranaware.com is averaging around a 100,000 plus unique visitors a year, lets help move that up to a 1-200,000 a month.. I love doing this, and considering we reach so many, we cant stop here.
Don't just look at it as helping me & the website iranaware.com, look at it as helping us all spread awareness to what could turn out to be preparing for the next true world war
Thanks, American Infidels
If you can spare it, even if its a 1.00, it all helps with the cause. Any excess funds will be donated to Boston area charities!
http://www.gofundme.com/ScrewISIS
Please, a thousand thank-yous, & long live the United States & a Free Jewish State of Israel
and dont forget..