Too bad WE don't have a carrier there, we have Obama instead..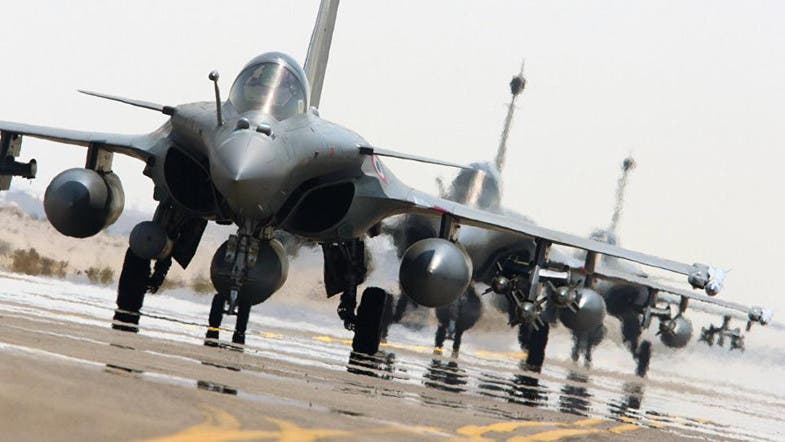 French air force conducts airstrikes on ISIS training camp in Syria. (File photo: AP)
The French army on Sunday bombed an oil supply center held by ISIS in eastern Syria, Defence Minister Jean-Yves Le Drian announced Monday.
"We intervened in Syria… yesterday evening with a strike on an oil supply center near Deir Ezzor on the border between Iraq and Syria," Le Drian told journalists on the sidelines of a forum on African peace and security in Dakar, Senegal.